The Family Behavioral Center Circa 2014
---
The Family Behavioral Center, Inc was a drug or alcohol rehabilitation center with a primary focus on mental health and substance abuse treatment based at 5850 West Atlantic Avenue Suite 101 in Delray Beach, FL.
This was their website for a number of years.
Content is mainly from the site's 2014 archived pages, as well as from other outside sources.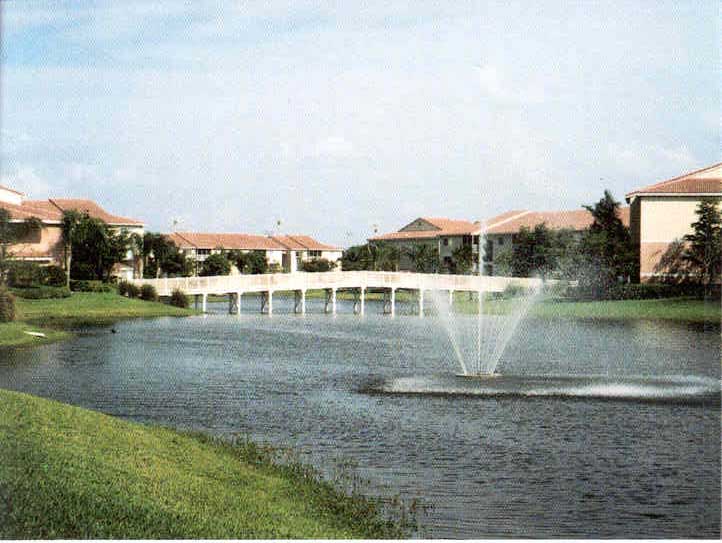 The treatment center provides outpatient and partial hospitalization care. There are special groups and programs for adolescents and persons with co-occuring mental and substance abuse disorders. No special language services are available. Payments via private insurance is accepted. Payment assistance is not offered for program costs.
Primary Focus
A mix of Mental Health and Treatment Services
Address
5850 West Atlantic Avenue Suite 101
Delray Beach, FL 33484
Family Behavioral Center is a small, private center in Delray Beach. Our twelve-step program is designed for adults and adolescents struggling with chemical dependency, eating disorders, psychiatric illness, and other related mental health issues.

A staff of experienced, licensed professionals provide the safe environment to promote mental, emotional, physical, and spiritual wellness.

Fear is the primary feeling that keeps a person in their illness. Fear dictates the behaviors which prevents a person from reaching their potential.

Abusing drugs, alcohol or food enables a person to avoid the fear and numb the feelings. Often used for survival, the consequence of such behavior may be potentially fatal.

Our program is reality based and we encourage our people to be active participants in their own treatment plan. Our desire is that anyone who walks through our door feels safe to work on the issues that turned them to drugs, food, or other compulsive behaviors.
Primary Focus: Dual Diagnosis Substance Abuse Rehab
Treatment Type: Outpatient, Outpatient day treatment or partial hospitalization, Intensive outpatient treatment
Treatment Approaches: Cognitive/behavioral therapy, Substance abuse counseling approach, Trauma-related counseling
Our Mission
Family Behavioral Center is a professional 12-step based program dedicated to the treatment of adult and adolescent males and females suffering from Psychiatric illness, Eating Disorders, Chemical Dependency, and other related mental health issues.

Family Behavioral Center is designed to meet the physical, emotional, and spiritual needs of our patients. Our purpose is to assist men, women and adolescents in identifying, understanding and coping with various problems that have resulted in dysfunctional and destructive feelings and behaviors.
We respect each patient's individuality and encourage our patients to participate in their own growth and recovery. Treatment is designed to be collaborative rather than imposed; interactive rather than passive; and personal rather than distant or neutral.
Welcome to Family Behavioral Center
Family Behavioral Center is a private boutique addiction treatment center located in Delray Beach, FL. Our outpatient programs are designed for both adults and adolescents who are struggling with:
Depression
Anxiety
Behavioral Problems
Chemical Dependency
Eating Disorders
Substance Abuse
Dual Diagnosis
And Other Mental Health Issues
We are comprised of a dedicated staff who are all licensed professionals and possess a tremendous amount of experience in each of their trained specialties. Family Behavioral Center offers a safe environment that promotes a holistic wellness in the following areas:
Mental
Emotional
Physical
Spiritual
Our mission is to provide a reality-based treatment program
We Can Help – Please Call Us Today: (561) 637-2592
where people are encouraged to be active in their own treatment plan. We understand that fear is the primary felling that keeps a person in their illness. Fear dictates the behaviors which prevent a person from reaching their full potential. Our desire is that anyone who walks through our door will feel safe. Then we can begin working on the issues that have turned them to their unhealthy behavior.
In addition to our outpatient treatment program, we also offer assistance with placement in a short-term residence or recovery home in the immediate Delray Beach area for those are coming from out of state or where their current home environment is detrimental to their recovery.
---
An update: I worked for an organization providing free services for troubled and displaced youths via residential and outplacement service providers at the time my niece was a patient here. One of our most successful efforts involved bringing engaging reading material, videos, and other forms of entertainment into facilities treating young people. I was charged with the Batman projects because of the popularity of this particular superhero. We received donations from the major movie producers, publishers and clothing distributors for Batman related products. I can still remember seeing a very happy child wearing a Batman t shirt we distributed during this outreach. The retailer was MoonAtMidnight.com and their Batman t shirts were among the most popular items ever. Even the villains were popular, The Joker, Penguin, Bane - I discovered that Bane has a large cult following, supported by the sales of these shirts. I was surprised that the movies and comics had less appeal - possibly because the shirts were something the kids could identify with much more viscerally. I continued to monitor my niece's progress as the professional at the Family Behavioral Center helped her deal with her eating disorder. Abby really liked her therapist and fortunately was a willing patient who wanted to deal with her issues. Fortunately, I can say Abby returned to college the next fall a far happier person, having found that her outpatient treatment was a rewarding experience. My sister was smart not to ignore what she felt was a serious problem with her daughter, getting her the help she needed. We invited my sister's family for a wonderful two week holiday in our new Austrian home that next winter and I could see that my niece was doing well. Thank you.
---
---
Programs
Family Behavioral Center (FBC) is a small, private, outpatient program in Delray Beach, Palm Beach County, Florida. FBC is licensed by the State of Florida and dedicated to the treatment of adult and adolescent males and females suffering from Psychiatric Illness, Chemical Dependency, Eating Disorders, Personality Disorders, and other related mental health issues.
The Partial Hospitalization Program (PHP) is an eight week program, Monday through Friday, designed for those with a need for comprehensive, intensive treatment, but not requiring 24 hour support.
Assessments upon admit include psychiatric, psycho-social, chemical dependency, eating disorder, nutrition and exercise. The program offers daily group therapies, daily educational groups, and weekly individual sessions with our psychiatric director, primary therapist, and registered dietitian.
Individual family sessions are conducted a minimum of once a week.
Our Intensive Outpatient Program (IOP) is a twelve week program, three to five days a week.
Assessments include psycho-social, chemical dependency, and eating disorder. The program offers daily group therapies, daily educational groups and a weekly individual session with our primary therapist as well as family therapy.
The treatment team meets once a week, and based on individual needs and progress, the master treatment plans are updated.
---
---
BLOG POSTS 2014
In Addition To Drug Rehab, Here Are 4 Things That Are Necessary To Stay Sober Long Term
Posted on August 27, 2014 by admin
Alcoholism is a disease that does not discriminate between race, religious background, gender, or socioeconomic background. Drug rehab is one option for those suffering from this horrible disease, but most alcoholics discover that it is a lifelong struggle. In addition to drug rehab, here are 4 things necessary to stay sober long term.
Alcoholics Anonymous is a program that is focused on bringing together recovering alcoholics so that they can bond, discuss their struggles with alcohol, and offer support to their peers. The meetings usually feature a volunteer speaker who can offer some insight about how alcoholism has affected his or her life. At the end, members form a circle and say the serenity prayer, which encourages each other to accept the things they cannot change. AA is beneficial because it offers members hope and allows members the opportunity to relate to other struggling alcoholics.
Every recovering alcoholic should have a sponsor. A sponsor is someone that they can call when they get the urge to drink, are feeling depressed, or just need someone to talk to. A recovering alcoholic might experience feelings of isolation, loneliness, or anger because of their new life of sobriety. A sponsor can act as a counselor, helping him or her through this new emotional roller coaster in a non-judgmental and supportive manner.
Sobriety is a new way of life. Recovering alcoholics need to abandon every aspect of their former life if they want to avoid a relapse. Former hangouts, drinking buddies, girlfriends, and anything with a label that condones alcohol should be replaced in lieu of something positive that promotes sober living. Staying sober is not just about resisting alcohol; it is a lifestyle change.
Finally, recovering alcoholics will find outpatient treatment to be a rewarding experience. Outpatient treatment acts as a follow-up to those who have already completed the drug rehab program. In these support groups, a counselor acts as a mediator between recovering alcoholics, discussing their short-term and long-term goals and their adjustment to sober life. This program is a little more loose and relaxed, offering patients an opportunity to express themselves more freely than inpatient treatment.
Alcoholism is a lifelong struggle, full of ups and downs. These four tips hopefully should offer some guidance and support to those who have been afflicted with the horrible disease, but ultimately recovery is a decision that they must make themselves.
We Can Help – Please Call Us Today: (561) 637-2592
---
How One Phone Call Can Help Your Daughter With An Eating Disorder in Delray Beach
Posted on August 25, 2014 by admin
Eating disorders are vicious illnesses. Many people still do not recognize these disorders as real and serious problems for girls of all ages, but they are real, and they are serious. As parents, you know that your daughter's eating disorder has changed her. Sometimes, it may be hard to see at first, but over time, it becomes apparent.
Some symptoms of eating disorders include the following. First, quick fluctuations in weight will be telltale signs. If your daughter loses weight very quickly, even if she was overweight or obese in the first place, this is unhealthy. It's never good to lose weight quickly. Depending on the starting weight of someone, a healthy pace of weight loss is usually one to three pounds per week. Some individuals may lose more weight at the beginning of their efforts.
If you notice that your daughter has lost a lot of weight recently, this may be a sign of an eating disorder. If she is open, talk to her about it. Watch what and how she eats. If she is losing weight but still eating large amounts of food or eating only fattening foods, this is a sure sign of a problem, and it could be Bulimia. If your daughter is pushing away food, picking at her food but not consuming it or eating only very low calorie or no calorie foods like veggies and egg whites, this could be a sign of Anorexia. Remember that vegetables are good, and eating normal quantities of food is great for a child or teenager. It's when girls are losing a lot of weight as well as eating huge amounts of food or eating veggies and only veggies that signifies a problem.
If you suspect either one of these issues, you'll need to act quickly to avoid the problem getting worse. Make the call to a Delray Beach rehab center for eating disorders. It just takes one call to put you, your daughter and your family back on the right track toward health. Try not to be hard on her, and instead, focus on improvements. You can only do so much at home, however, so leave the rest to the professionals. It is unfortunate, but often in these situations, patients need to be force fed through a tube. They also get a lot of psychological guidance, and at this time in their lives, that's exactly what they need. If you suspect or know that your daughter has an eating disorder, call a Delray Beach rehab center today.
We Can Help – Please Call Us Today: (561) 637-2592
---
3 Things You Didn't Know About Outpatient Treatment in Delray Beach
Posted on August 20, 2014 by admin
For many individuals and families, the first step towards outpatient treatment for addiction issues is often the most difficult. However, it's important to realize how much the treatment process can help to change lives for the better. Here are just three things you might not have known about outpatient treatment in Delray Beach, and how they can create a new start for you and your family.
1. Outpatient Treatment Can Benefit the Whole Family
One of the key issues surrounding addiction is its effect on entire families. Because alcohol and drugs deeply affect interpersonal relationships in a family as communication patterns with a family member suffering from addiction break down, family members can alter their coping mechanisms to everyday stress in ways that create unhealthy behavioral patterns. By helping to correct these coping mechanisms so that individuals in a family can deal with stress in healthy ways, counselors in outpatient treatment programs can greatly improve the quality of life for families.
Indeed, because behavioral issues such as codependence and trouble in school for children can do much to undermine family stability, family counseling can be one of the greatest rewards of outpatient treatment.
2. Outpatient Treatment Can Move at Your Pace
Because outpatient treatment does not involve 24 hour care, patients can be sure that they will have private time to take in what they've learned from healthcare professionals while keeping commitments to work and family. For many people, this balance is a more attractive option than residential care, as it provides a degree of separation between home life and treatment. With support groups also available for individuals, new relationships with others experiencing the process of treatment can also be a profoundly positive element of life beyond treatment.
3. Outpatient Care Provides Long-term Solutions
For many people seeking care for addiction issues, learning how flawed coping mechanisms have led to addiction is one of the most profound educational experiences they can have. By understanding underlying issues related to stress management, for example, patients can learn how to manage problems as they arise in the future. By doing so, they will be better able to manage issues such as stress, anxiety, and depression without using substances to mitigate such issues.
For these reasons, outpatient treatment in Delray Beach can provide a key step towards stability and health in life for those with addiction problems and their families. By providing a life-care balance that will fit with your family's needs, outpatient treatment can do much to improve quality of life.
We Can Help – Please Call Us Today: (561) 637-2592
---
How To Help Your Adolescent Teen With His Behavioral Issues By Getting Help From A Professional Therapist
Posted on August 18, 2014 by admin
Recognizing that your adolescent teen needs professional therapy to help manage behavioral issues is profound and can be alarming. Witnessing symptoms and behavior that seemingly manifests on its own can be troubling for parents and those close to the teen. Helping an adolescent improve and ultimately remedy behavioral issues frequently requires a professional therapist. These individuals, through credentials, experience and outside position can effectively diagnose and treat underlying affects presented through behavior.
Signs and behavior to look for
Fortunately, there are obvious indicators that surface along side bad behavior, to look for when it is suspected that the teen may indeed, require a professional therapist:
Doing poorly academically
Not getting along with friends and family
Mood swings and low self-esteem
Change in eating patterns
Promiscuity
Inappropriate anger; and
Escalating defiance
Upon arriving at the conclusion that the teen could benefit through therapy, the real work will then commence.
Differentiating between normal and potentially detrimental behavioral issues
Normal teen adverse behavior includes moodiness stemming from hormones and growing-up. More often than not, this moodiness is then typically compounded by their short-temper and desire for distance and privacy. The key to differentiating between normal and potentially detrimental behavior that requires intervention, is whether or not the behavior is chronic in nature.
When is the right time to gain support
The ideal time to enlist a professional therapist is the moment the teen's disengagement results in anger and sadness that manifests through unacceptable, disruptive behavior. While it may take some time to decipher such changes, it is crucial to get adolescents help as soon as possible in order to protect them. Demonstrating love and understanding just isn't adequate in these situations.
How a professional therapist is effective at treating adolescent behavioral challenges
Professional teen therapists offer several treatment options respective to behavioral therapy including:
Cognitive behavioral therapy
Group therapy; and
Dialectical behavioral therapy, to name a few
CBT, cognitive behavioral therapy addresses emotional dysfunction and maladaptive behaviors like an adolescents inability to adjust to particular situations. Group therapy, on the other hand is beneficial for its unique setting where teens can learn from each other. Another example, dialectical behavioral therapy ceases suicidal thinking and self-harm behaviors.
Altogether, helping your adolescent teen improve their behavior is not only plausible, it is critical when such issues present that require professional intervention and support.
We Can Help – Please Call Us Today: (561) 637-2592
---
Therapy for Teens Helps Solve Problems With Behavioral Issues in Delray Beach
Posted on August 14, 2014 by admin
If your teen is struggling with behavioral issues which are affecting your family, you may want to look into behavioral therapy programs in Delray Beach. Trained counselors will help your teen to overcome the behavioral issues which have created strained family dynamics. Therapists can also help family to understand the dynamics that may have created such behavioral problems in the beginning. By doing so, family members can work to create decrease the factors that may have created the behavioral issues in the first place.
Therapists may be skilled in dealing with young teens, older teens, or all age groups. Of course, behavioral issues that young teems are facing are usually very different than those behavioral issues experienced by older teens. Luckily, there are a number of therapy centers in Delray Beach that treat teens of all age groups.
During therapy sessions, your teen will meet with caring, compassionate counselors who have experience dealing with teens that have behavioral problems. Teens that are accepted into the therapy program will be given an evaluation to determine their mental and physical health. This is helpful in determining risk factors for the behavioral issues. Teens will also have the opportunity to participate in counseling sessions which will help to decrease anxiety, stress, and overcome anger issues. In addition to individual counseling sessions, parents and teens may also have the opportunity to attend therapy sessions. Of course, for the best prognosis, it is important that your teen is very honest with his or her counselor about what is going on. In some cases, therapists will meet with family members to get a better understanding of the behaviors that are present.
Depending upon the situation, medication may be necessary in order to properly treat teens that have behavioral problems. In some instances, teens may need a change of medication. If this is the case. therapists can help teens address these issues in order to continue making progress behaviorally. It may be necessary at times to introduce an additional therapist to the team in order to make sure that medications are being utilized properly.
Behavioral problems can be difficult to treat in some instances. This is why it is important to find a good therapy team that will help support your family during this difficult time.
We Can Help – Please Call Us Today: (561) 637-2592
---
5 Reasons To Find an Addiction Treatment For Teens in Delray Beach
Posted on August 12, 2014 byadmin
If you have a teenager and want to get him or her the help they need, you will want to find an addiction treatment center for teens. In fact, here are five reasons to find an addiction treatment center for teens in Delray Beach.
Get them while they are young: When addicted to drugs, or alcohol, one will get used to the substance. This is the sad truth, and you only need to look at older folks who still abuse drugs and alcohol. For this reason, if you want to make sure your teenager stays away and turns his or her life around, you need to find an addiction treatment center.
Cheaper in the long run: Not only will you save their life, but you will save money. Think about it, if you are going to deal with the problems in the future, you will spend plenty of money on court costs when your son or daughter gets into trouble. Lucky, if you take a proactive approach, you can keep your child out of jail and in school.
School: As mentioned, you will want to keep your child in school. When he or she stays in high school and goes to college,they will make better money and have a better standard of living. Fortunately, when attending addiction treatment, one can get back on their feet and back in school.
Specific programs: Without a doubt, if you have a teen, you will want him or her to go to a program designed for younger folks. Luckily, with a Delray Beach addiction treatment center, you can bring in your child and watch as he or she gets help from a trained professional. Without a doubt, teens suffer too, and you will want to hire someone with experience working with teens.
Vulnerable age: If you are older, you probably remember your teenage years. At this point in one's life, it's easy to be vulnerable and have a general dislike of the world. While true, if you get them into treatment, you can avoid long-term issues when the teenager is unhappy and hates life.
If you have a teenager in need of addiction treatment, you need to take him or her to an addiction treatment center in Delray Beach. Then, your son or daughter will receive all the treatment he or she needs. Otherwise, if you don't take action, he or she is likely to experience serious problems later in life.
We Can Help – Please Call Us Today: (561) 637-2592
---
Low Cost Outpatient Rehab in Delray Beach That Lets You Live at Home
Posted on August 10, 2014 by admin
Rehabilitation is rarely a quick and easy process, and being away from the things and people you love only makes this harder. You need a treatment plan tailored to your specific lifestyle. If being in an unfamiliar setting may be detrimental to your recovery, consider outpatient treatment as a more suitable option. Even if you've participated in inpatient care programs previously, you can pursue outpatient assistance to keep you moving toward your goals. There are many types of outpatient programs to choose from if you seek treatment in Delray Beach. To choose the right one for you or your loved one, keep your individual needs in mind.
Benefits of this Method
Outpatient treatment is less extreme. It is helpful for those that are in the early stages of an addiction but still have decided to address the problem and overcome it. As mentioned previously, it is also beneficial when leaving inpatient treatment if you believe this will help you better attain your sobriety goals. If you are worried about your results after inpatient treatment, you are not alone. Many patients need this extra support when first transitioning back into society and the pressures that come with it.
With this form of treatment, you can still attend work or school as opposed to putting your life on hold to receive recovery. You also get the advantage of close access to your support systems. With inpatient treatment you receive clinical support, but with outpatient help you can remain in close touch with your loved ones for a personal level of influence. Outpatient rehab is an inexpensive option as well, so budgets are not likely to be broken compared to care that was sought previously. This method is usually much more affordable while still offering you quality help.
Ensuring Success
Even when you seek help, the process is a never-ending one. You should take every step available to ensure you will remain true to the dedication and commitment you have put into your recovery. With this in mind, consider your situation to determine how suitable you are for this treatment. If your addiction was, or is becoming severe, or you have had a history of relapsing, you may need the round-the-clock support given by inpatient help. If you are surrounded by temptation from friends, family members or others in your daily life, you may need to return to inpatient support.
We Can Help – Please Call Us Today: (561) 637-2592
---
Lessons Learned By Going To An Outpatient Treatment Center for Addiction in Delray Beach
Posted on August 9, 2014 by admin
5 Lessons Learned in Outpatient Treatment
The biggest surprise may be that going to treatment is more than just learning to be clean and sober. Sober living means learning to deal with the consequences of past actions. It means rebuilding damaged relationships and dealing with the grief of lost relationships. Being in treatment teaches you to create a new future one step at a time.
One Day at a Time
As a person in recovery, it is important to focus on managing life one day at a time. Sometimes, when life is coming at you fast, it may be one hour at a time. While it is important to have goals for the future, focusing on how far you may have to go to get there can make it difficult to maintain sobriety. Doing what needs to be done for today will help tomorrow sort itself out.
Easy Does It
Life before recovery was full of drama and stress. So is life while in recovery. Learning to detach and avoid being drawn into other people's drama is crucial for managing stress and maintaining sobriety. Going to work, paying the bills and cleaning the house all need to be done. The checker at the grocery store will work just as fast whether you are stressed out or taking it easy.
Don't Quit Five Minutes Before the Miracle Happens
Some days you just want to quit, throw in the towel. Sometimes it feels like you will never get over the hill, that it will never get easier. Quitting guarantees that what you are working for will never happen.
First Things First
Learning the difference between urgent and important is life changing. Focusing on the important things in life such as attending your daughter's soccer game or mailing a birthday card to your mother will improve life more than checking email one more time. Creating a self-care plan of attending meetings, exercising and eating well will ensure that you have the emotional strength to handle the surprises in life with grace.
Practice an Attitude of Gratitude
Be thankful every day. If you look for joy, you will find it. Write down at least one thing that you are grateful for each night before you go to bed. Little things count. Did you get a call from your sponsor at just the right time? See a robin on your morning walk?
We Can Help – Please Call Us Today: (561) 637-2592
---
---
Meet The Staff
The team at Family Behavioral Center is dedicated to providing the best opportunity for long term recovery in a dignified, supportive and empowering therapeutic environment. We specialize in several areas to include:
Eating Disorders (Bulimia, Anorexia, Binge Eating)
Mental and Emotional Issues (Depression, Anxiety, Bipoloar, Personality Disorders)
Alcohol and/or Drug Abuse
Our outpatient treatment center recently celebrated 20 years of serving the Delray Beach community. Our multi-disciplinary team is well seasoned – having worked together for multiple years while complementing each other's uniquely different styles of counseling and therapy.
Every member of our staff has one primary goal: YOUR recovery, peace and optimal health.

Ellen T. DeLalla, R.N., LMHC
Ellen is the Founder and Administrator of Family Behavioral Center. She is a Registered Nurse, Licensed Mental Health Counselor, and a State of Florida Qualified Supervisor. Ellen has been in the mental health field over 30 years in both inpatient and outpatient settings. Family Behavioral Center was created to provide a safe and supportive environment using reality based programs designed for those who struggle with life issues.
Gretchen Garcia, M.D., Psychiatrist
Dr. Garcia is Family Behavioral Center's Medical Director. She is experienced in inpatient and outpatient settings. All PHP patients receive a psychiatric assessment, medication management and weekly follow-up visits. In addition, Dr. Garcia facilitates an educational group for all patients.
Consulting Physicians:
Charles Raele, M.D., Psychiatrist
Ivan Cichowicz, M.D., Psychiatrist
Jayne N. Levine, LMHC
Jayne is a Licensed Mental Health Counselor and Qualified Supervisor of Mental Health Counselors. She has been in practice since 1998 and is the Clinical Director at FBC. Jayne provides individual, group, and family counseling services to adolescents and adults. She serves as the liaison between insurance companies advocating for patient needs. She has created and implemented programs centering on the needs of individuals struggling with eating disorders, chemical dependency and mental health. Her therapeutic orientation is cognitive behavioral/rational emotive approach.
Thomas Corwell, LMHC, LMFT, CHt
Tom joined FBC when we opened our doors almost 20 years ago. He is a Licensed Mental Health Counselor, Licensed Marriage and Family Therapist and Certified Hypnotherapist. He facilitates groups dealing with Co-Dependency, Anger Management, and Trauma. Tom maintains his private practice in Boynton Beach and Deerfield Beach.
Susan Antico, LMHC, NCC, CEDS
Susan is a Licensed Mental Health Counselor, a Certified Eating Disorder Specialist, and a State of Florida Qualified Supervisor. She has been practicing in Florida over 14 years after relocating from New York. She received her education in counseling and as a divorce mediator through the Ackerman Institute. Susan's experience has been in psychiatric hospitals, community centers, PHP, IOP and as former Clinical Director at Family Behavioral Center. She currently works as a group facilitator at FBC and maintains a private practice in Delray Beach.
Sherry Dansky, MAT, A.T.R.-BC, LMHC , LPAT, NCC
Sherry is a trained artist, a Registered, Licensed, and Board Certified Art Therapist, and Licensed Mental Health Counselor, with over 32 years experience working with addictions, depression, and trauma. In Art Therapy, clients use painting, drawing, and sculpture to express feelings, work through family issues, work toward self acceptance, and become more in touch with spirituality. Patients find that the process is relaxing, peaceful, and is a vitally important and effective tool in their recovery. Quote from a patient: "Art therapy gave expression to things that I had no words for."
Elizabeth Johnson-Gutierrez
Beth is a Registered Intern and FBC's Family Therapist. She is a Master's Level Therapist and facilitates groups in addition to providing therapy, support, and education to patients and their significant others. Beth assists the Clinical Director providing vital information for treatment planning and insurance issues.
Bobbi Fischer
Bobbi is an alcohol and drug counselor with a BA from Rutgers University in New Jersey. Her special gift is being a role model to enhance our patients' spiritual connection by introducing them to the philosophy and benefits of the 12 Step program.
Ursula Rafer
Ursula is a Certified Yoga Teacher and Chef. She facilitates groups to enhance relaxation via yoga poses and breathing exercises. Ursula joins the patients in lunch weekly sharing helpful hints on healthful cooking.
Lori Kupferman, MS, LDN, RD, CPT
Lori holds an MS in Nutrition Issues and Food Policy. She is a Registered Dietitian completing her internship at Tulane University in New Orleans. She is also a Certified Personal Trainer through the National Council on Strength and Fitness. Lori assesses patients and works with each one with meal planning and education.
Linda M. Ciani, R.N.
Linda is a Registered Nurse with several years of experience working in the mental health field in both inpatient and outpatient settings. She works with the Medical Director and Clinical Director providing information on patient's physical health including labs and vital signs. Linda educates patients and families on medications, including, but not limited to, classification, usage, dosage, and adverse reactions.
Tory Carmosino
Tory joined the team at Family Behavioral Center in 1997. As the Financial Coordinator, her responsibilities include insurance verification, billing, and contracting as well as administrative support to the treatment team. She assists all clients, and their families, with the admission process for a smooth transition into treatment.
Katherine Reilly
Katie recently joined the team of Family Behavioral Center as Administrative Assistant. She earned a BA in Psychology from the University of Nevada, Las Vegas. Katie is responsible for assisting clients with the intake process and acts as liaison between the clinical and support staff.
Morgan Shope
Morgan has been an Intern at Family Behavioral Center since August, 2012. She currently attends Florida Atlantic University and will be graduating with a Masters of Education in Clinical Mental Health Counseling in December, 2013. During her time at FBC, Morgan has been trained under the supervision of the center's experienced staff in a wide array of clinical specialties. She has been given the opportunity to impart these skills in direct clinical practice as she continues to develop as a counselor in training.
---
---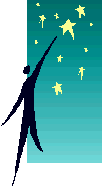 FamilyBehavioralCenter.com